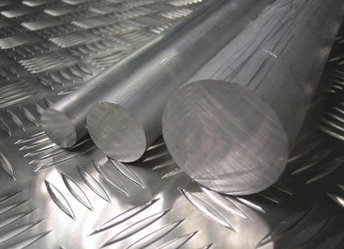 Aluminium Round Bars
Description
We at REMI STEEL HOUSE maintain an exhaustive stock of aluminium bars and rods that are procured from top manufacturing houses by our hardworking and expeditious agents. Our aluminium products are manufactured using top notch raw materials involving the best practices that ensure our products match the highest industrial standards set. Each assortment is inspected by our team of experts on the basis of well-defined parameters. It is only after the inspection is done; that the goods are further delivered to our clients. Our aluminium bars are known for their good machinability-, especially free cutting properties, good mechanical properties, excellent surface and finish qualities and finish capability. Our bars and rods are used extensively in aircraft fittings, gears and shafts, fuse parts, meter shafts and gears, meter shafts, gears, meter shafts and gears, missile parts, regulating warn parts and defence equipments.
Specification
Grades: 2014, 2024, 6101, 6061, 6063, 6082, 5083, 7075 , HE 30, HE 9, HE 15
Thickness: 2mm to 200 mm
Sizes: 3mm to 600 mm
Forms: Rounds bars, Flat bars, Square Bars, Hexagonal bars, Hollow Bars
Application
Adapters, carburetor parts, clock parts and gears, knobs, camera parts, meter shafts and gears, nozzles, pencil and pen parts, oil line filters, pipe stems and filters, radio parts, screwdriver caps, spindles, telephone parts, TV fittings, tripod fittings, machine parts, hose parts, pipe stems.